Discover more from Grace on Football
The Premier League and other football (soccer) nonsense.
Over 12,000 subscribers
Pep in the Knockouts: Introduction
A long awaited investigation.
It's here!
My promised epic deep dive into Pep Guardiola's knockout stage career is ready and finished. In order to avoid getting cut off by email size limit things, it's broken into four parts.
I need to give a big shout out to Scott Willis for providing the expected goals data and plots here. You can check out his post on the subject if it takes your fancy.
This feature is, as promised, free for everyone to read in its entirety. I can only do this with reader support, which is why I'm launching a paid tier for £5 a month, or £50 a year. More of my big ideas like this will go up on that side in the future. You can read more here, and please consider subscribing if you can afford it. Now let's get going.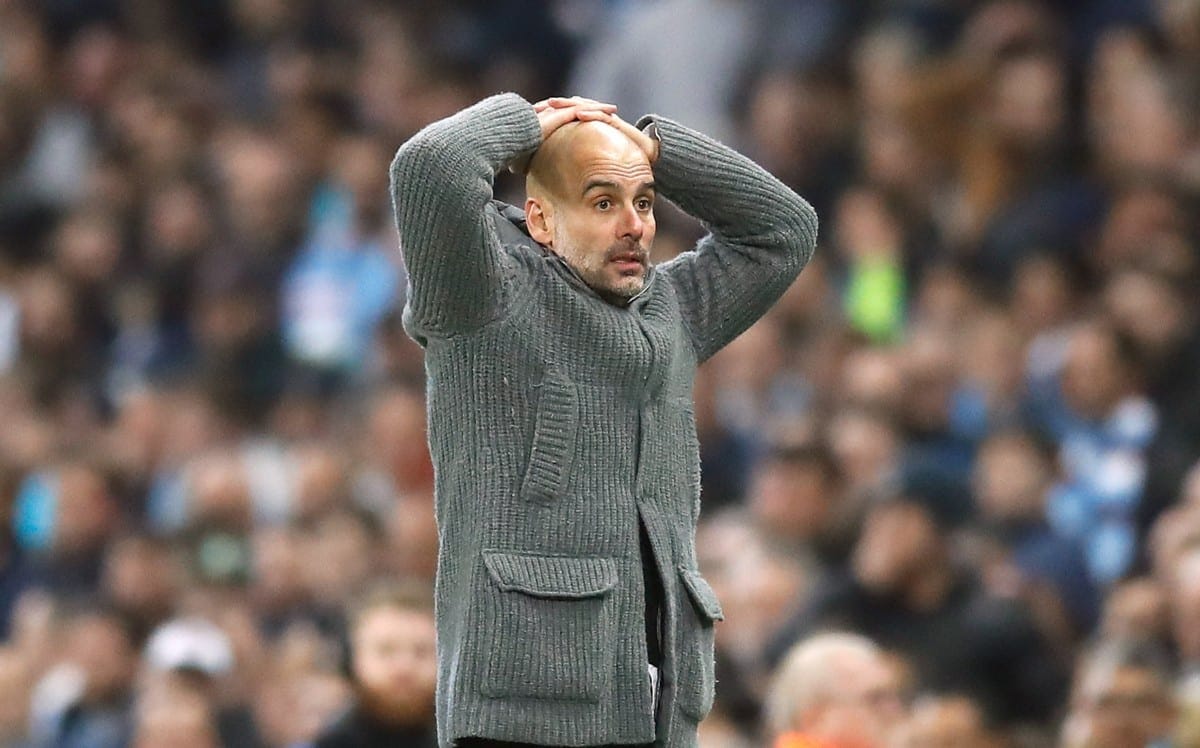 "My shit doesn't work in the playoffs. My job is to get us to the playoffs. What happens after that is fucking luck." - Billy Beane
I'm going to start by being honest with you: I have no idea if the above quote is true. The reason I have no idea is because Billy Beane is talking about baseball, a sport I know almost nothing about. Beane, I assume, knows an awful lot about baseball because I've heard more about him than everyone else in the sport combined. Maybe that's just because I'm a huge stats nerd and he's a crucial figure in the field. Maybe it's because Hollywood made a hit film about him at a time when I considered it very important to watch every Best Picture nominee. Maybe it's because everyone in English football for the past decade has been obsessed with either promoting or deriding the idea of "moneyball". Or maybe it's just because he really is exceptional. Don't take my word for it, trust Johan Cruyff, a man who I can confidently say really was exceptional:
"What I know for certain is that the conclusions I would draw from experience are different from the ones based only on figures. Because if Lionel Messi scores three times out of every ten attempts, he might be criticised by someone who sees only the statistics for being just 30 percent effective. I'd say: just copy him and see if you can get up to that level. It's practically impossible.

"Billy Beane was the first one to see that. The top man from baseball's Oakland Athletics looked at the statistics in a different way and recorded surprising successes. He understood that the devil is probably in the detail, but that you also had to be good at seeing that detail in the first place. Then the truth doesn't have to be in the big figures — 70 percent of matches won, for example — but also in the small ones, the 1 or 2 percent of brilliance or error that can make all the difference. It's all about how you look at it. It's hardly ever the big mistakes or grandstand moments that are decisive, but the small slips or deft touches. They're the ones you've got to try and minimise or make the most of."
— from Cruyff's book My Turn
Pep Guardiola, Cruyff's most important disciple and in many ways his spiritual successor, had a quote from Moneyball written in his office at Bayern. Beane loves football, so he definitely knows all about Guardiola. If Cruyff were still here today, he might see them as kindred spirits. Guardiola's work isn't about statistics, but he's someone who certainly looked at the problems differently and excels at "seeing that detail in the first place", recognises those tiny errors or decisive moments and looks to make the most of them. In terms of innovating and changing the way the game is played, he's certainly the most important football manager of this millennium. And, either infuriatingly or hilariously depending on who you support, his shit just doesn't seem to work in the playoffs.
It used to work just fine. Well, that would be a huge understatement. Two Champions League titles in his first three seasons of first team coaching is pretty fucking good going. Then zero in his next eight attempts. In all fairness, only three managers have won Europe's top trophy more times than Guardiola. And there's been little in his five domestic league titles over those eight seasons to suggest his skills have in any way declined. We're talking about someone indisputably in the very top tier of modern football managers. But there's just this one blemish on his record that grows larger with every year he doesn't lift old big ears.
Unlike Beane, Guardiola certainly doesn't act like the Champions League knockout stages are simply about good fortune. It plays a factor, of course. Pep Confidential, Marti Perarnau's document of just about everything Guardiola did in the 2013/14 season, describes football as having four "principle protagonists": the ball, space, time and luck. Guardiola seems to approach all these knockout ties with the aim of winning on the first three and minimising the importance of the fourth. It doesn't seem to happen, and either he's been getting unlucky or there's something genuinely wrong with his approach to these games.
If you ask the average football fan at this point what his problem is, they'd probably say he "overthinks" these games. He makes massive changes to his side when he'd be best off just sending out his best players in their strongest positions. It's not that his shit doesn't work in the playoffs, then, it's that he changes it all just when it really matters. But that's always a central part of what he does, and his greatest successes have also come from surprising tactical changes. So what is going on? I went back and took a look at all of his European successes and failures to try and figure it out.
That's the introduction, now check out Part One: The Barcelona Years right here!