Discover more from Grace on Football
The Premier League and other football (soccer) nonsense.
Over 12,000 subscribers
Premier League Previews: Friday Feeling
Manchester United, Norwich City, Southampton and Tottenham Hotspur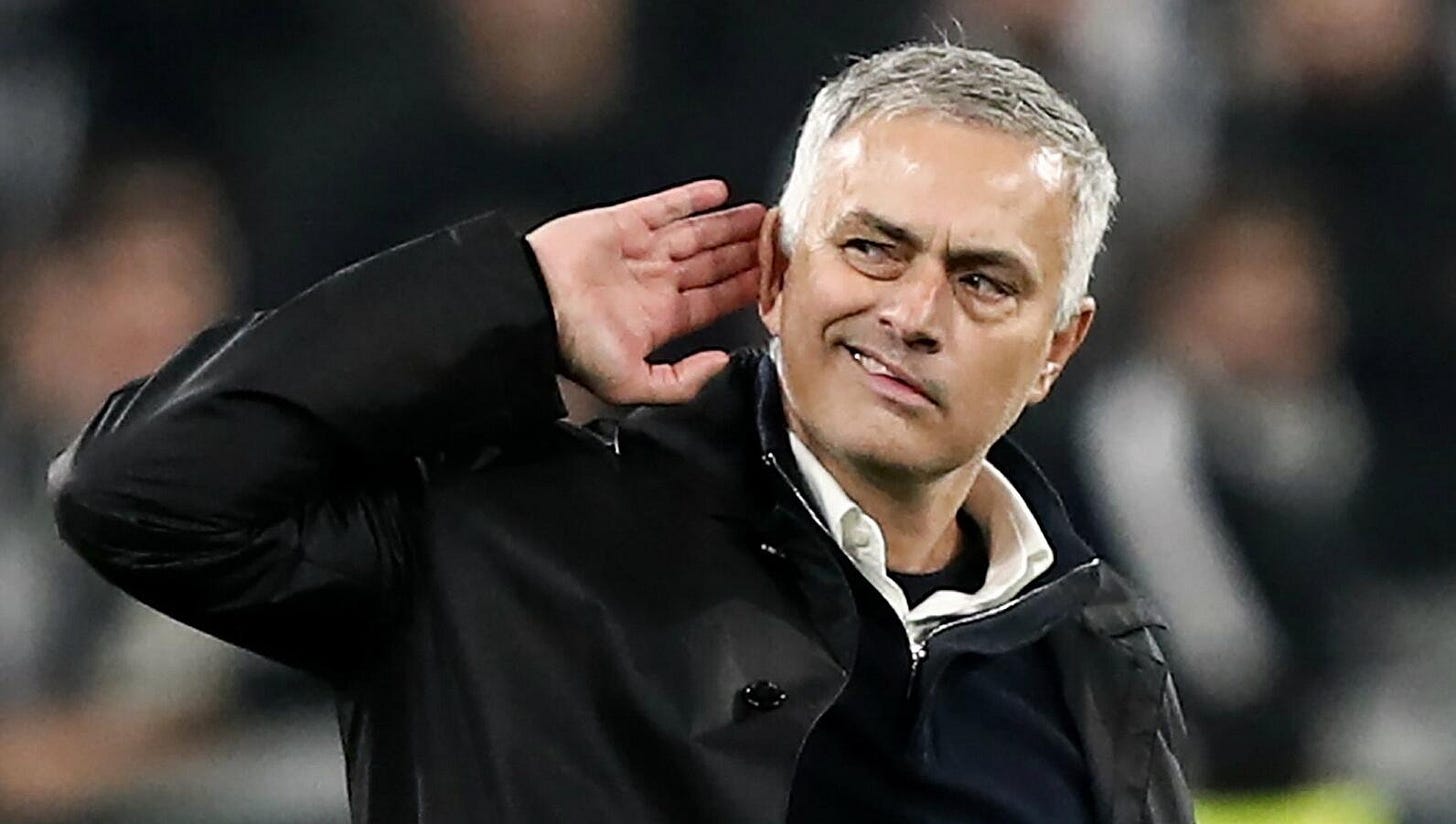 There was actual, real Premier League football played last night. Terrible decisions! David Luiz doing stupid David Luiz things! Oh, how we've missed it.
It's coming thick and fast. Friday brings us Norwich against Southampton and Tottenham hosting Manchester United. Let's preview another four teams, shall we?
---
A note on stats: all numbers are from Football Reference with data from StatsBomb, except for passing accuracy which is from WhoScored.
---
Manchester United
How were they doing before the crisis? In the "things are looking up" part of the endless Man Utd saga that repeats itself over and over again.
The year is 2014 and Manchester United are a disaster case. David Moyes is about to be sacked for taking the club from league champions to outside the Europa League places. It's the worst it's ever going to be. It's a catastrophe.
The year is 2015 and Manchester United are bouncing back. After a tough first season, Louis van Gaal's ideas about football finally seem to be getting across to the players. Signings like Morgan Schneiderlin, Bastian Schweinsteiger and Memphis Depay should give them what they need to work their way back into the creme de la creme.
The year is 2016 and Manchester United are a mess. Van Gaal's boring football is infuriating the fans. It'd be fine if it was dull and effective. But it doesn't work. The LVG project has been a complete bust. Back to the drawing board.
The year is 2017 and Manchester United have turned the corner! Winning the Europa League was a solid first season for Jose Mourinho, but the additions of Romelu Lukaku and Nemanja Matić have really taken things up a notch. Paul Pogba is even starting to show his good form, and English football looks to be a battle between Mourinho's Utd and Pep Guardiola's Man City for the foreseeable future.
The year is 2018 and Manchester United are a disaster case. Mourinho's done it again. The players have chucked it for him, just as they did at Chelsea. The toxic atmosphere and unwatchable football has them well off the pace and it feels like there's no hope in sight. It's going to be a long time before anyone can say Man Utd are back.
The year is 2019 and listen, all you've gotta do, Man Utd might not thank me but, get the contract out. Put it on the table. Let him sign it. Let him write whatever numbers he wants to put on there, give him what he's done now since he's come in, and let him sign the contract and go. Ole's at the wheel, man. He's doing it, he's doing his thing. Man Utd are back!
The year is slightly later in 2019 and Jesus, what were they thinking? They hired the manager of Molde! The players brought in (Daniel James, Aaron Wan-Bissaka and Harry Maguire) are solid pros, nice lads, but there's just not enough quality. It feels like a side that doesn't even have any star power. They're just mediocre.
The year is 2020 and Man Utd are starting to look reasonably good again. Three wins in the last four, including a crucial result against Chelsea and a Manchester Derby victory that will live long in the memory, would suggest as much. January arrival Bruno Fernandes has brought some creativity and invention to a side desperately lacking in those qualities. He's provided the most progressive passes per 90 from anyone at the club not named Paul Pogba, but he does come at a cost. He bleeds possession, with a low 76% passing completion met by a tendency to get turned over and a willingness to shoot from pretty much anywhere. But for now, he's what Man Utd need.
Because what Man Utd need is a solid run of form to get them that Champions League spot, ideally without having to sweat out whether Man City get banned or not. Start with a win against Tottenham and that looks well within the realm of possibility.
One to watch: The leader of the opposition. If he can start on that inside left channel and United can consistently create with Fernandes and Pogba in the side, he should have fun.
---
Norwich City
How were they doing before the crisis? The canary has been breathing a lot of carbon monoxide in this coal mine.
I like Norwich. You like Norwich. We all like Norwich. Daniel Farke's side play some really nice stuff in between both boxes. It's nice possession stuff with cool combinations. It's pleasant.
Remember when Wigan were in the Premier League? Oh God, there are probably people reading this who don't. Anyway, Roberto Martinez built these Wigan sides who played some really good stuff and consistently found themselves unable to defend at all. As The Athletic's Michael Cox once put it, "I was once really, really impressed with his Wigan's passing quality...in a game they lost 8-0".
Farke's Norwich feel like the natural successors to Martinez' Wigan. Every time I watch them, I'm impressed by their football in games they lose. Their xG difference per 90 of -0.44 isn't the worst in the league, but it's comfortably in the bottom half, and with the table being what it is, that won't be enough to save them. It's going to take a miracle.
One to watch: Emi Buendía. Leads Norwich in progressive passes (by a lot), passes into the box and xG assisted. Pulls all the strings. Presses really well, too. Doesn't score goals. Perfect for Norwich, then.
---
Southampton
How were they doing before the crisis? Quite the turnaround.
The Ralph Hasenhüttl project always aimed to be something of a resurrection after the Saints lost track of their previous forward thinking identity. When you gradually slide from Mauricio Pochettino to Mark Hughes, you know something has gone wrong. Hasenhüttl has a unique flavour of German-Austrian (he himself is from Austria, but much of his footballing education was in Germany) counter-pressing, and those kinds of systems take a long time to teach. So maybe it makes sense that it took a full year before Southampton bore fruit. Relegation looked on the cards, but 25 points from the last 16 games (a 59 point pace over a full season) has put real breathing space there.
Barring a catastrophe, Southampton don't have to worry about relegation now. There's not an awful lot to play for, so Hasenhüttl can really work on his tactical ideas and bring the team closer to what he wants next year. Midtable seems a reasonable aim. 
One to watch: Danny Ings. I'm not sure Southampton have the quality they need in a lot of areas to push on, but when he's fit, Ings is as good a striker you'll see in the bottom half of the table. 0.52 xG per 90 puts him as the fifth best chance getter in the league, and he's not exactly getting the service Sergio Agüero receives.
---
Tottenham Hotspur
How were they doing before the crisis? ehhhhhhhhhhhhhh.
One one hand, it looks like Jose Mourinho is doing a fine job as Tottenham manager. The "Mourinho table" since he took over has Spurs in fifth place with 27 points from 17 games. Not great, but fine. Better than what he inherited.
The numbers look worse than this. Since Mourinho's arrival, Spurs have an xG difference per game of -0.17. As in, they have conceded more good chances than they create. Needless to say, this is not what top teams do. Much of this is an inherited issue, with Tottenham's midfield options nowhere near able to offer the solidity needed to protect the back four as Mourinho's best sides have. They have an array of options with good qualities, but no genuine holding player, and they're going to be a bit porous until that changes.
The questions in attack are slightly different. Son Heung-min, Dele Alli, Steven Bergwijn and Harry Kane as seemingly the new front four generally want space in front of them. Everything is geared up for reactive, counter-attacking football. What Spurs lack is a clear plan to break down teams sitting deep while they have possession, and Mourinho has never really developed that in his career. The aim is probably Champions League qualification, but even if Manchester City's ban holds, it'll probably take a real improvement in the side's performances to do it.
One to watch: Giovani Lo Celso. He could miss the first game and that's a big blow. The Argentine is known as a floaty number ten, but some of his best football has come in a deeper role, where he can combine his technical attributes with strong defensive work and dictate things much better. Or, as StatsBomb's James Yorke put the comparison recently, he has some rather illustrious central midfielders he's statistically similar to.