Discover more from Grace on Football
The Premier League and other football (soccer) nonsense.
Over 12,000 subscribers
Premier League Previews: The Final Five
Burnley, Chelsea, Everton, Liverpool and Newcastle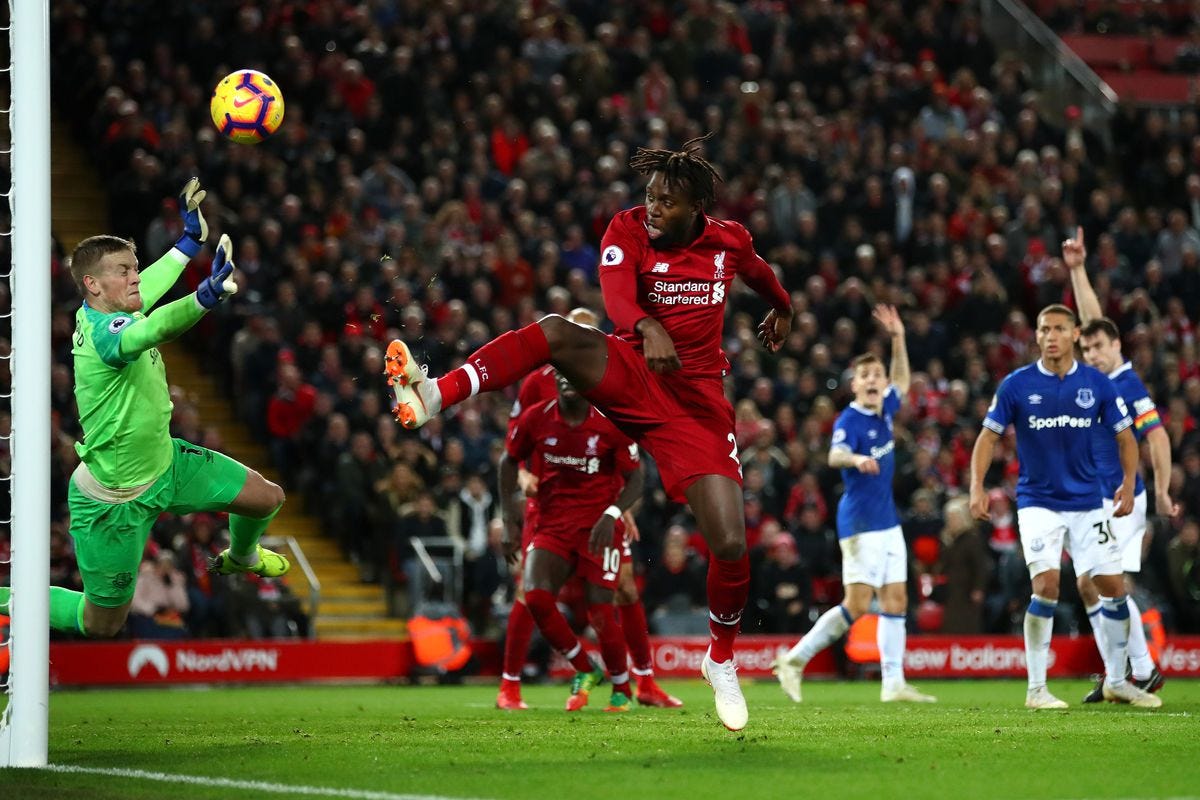 We're right back in the thick of it in the Premier League. And there are some really exciting fixtures to come tomorrow and Monday. Let's just get on with it and preview these final five teams.
---
Stats are from Football Reference with data provided by StatsBomb unless stated otherwise.
---
Burnley
How were they doing before the crisis? Burnleying.
As much as they can annoy me, I have nothing but respect for what Burnley are doing. There are plenty of clubs in the Premier League and the Championship with grander histories and bigger stadiums who have stalled because they have no idea what they're about. Burnley know what they're about. They're tenth right now, and a midtable finish seems pretty much par for the course at this point.
Burnley aren't going down. That's a certainty. For as long as Sean Dyche is living and breathing, he'll find a way to get a group of footballers to Burnley their way through the Premier League. While they previously had a reputation for massively overperforming expected goals, this vintage actually has decent numbers, with an xG difference per game of -0.09 being pretty much where their league position suggests. He's doing his thing, man. Dychey's at the wheel.
One to watch: Dwight McNeil. To the eye he always looks like the one technical footballer in this team. Not hugely evident in the stats, but he does lead Burnley in xG assisted per 90. I feel like he could evolve into this team's version of Koke.
---
Chelsea
How were they doing before the crisis? Stalling a bit, but still on track.
This was the reboot year for Chelsea. Eden Hazard leaving felt like the end of an era, but in a positive sense. The Blues were moving past ageing big names and actually utilising the massive talent in the academy. Frank Lampard has inarguably delivered on this front. The results have been fine, with Chelsea well in the hunt for Champions League qualification, but it's not spectacular. But the numbers really are good. Their xG difference per game of +0.76 is comfortably the third best in the league. The team does still feel a little short in terms of a clear plan, however. As I wrote in January, 
"What [Lampard's] done right at Chelsea so far is to listen to the players' thoughts on their own strengths and give them enough slack to do what they're comfortable with. He's also looked to install a high pressing game. In the long term, Chelsea will surely need to develop a clear plan in possession more structured than they have right now. There's really no way to know if Lampard is capable of doing that. But for now, the club are on the right track, and no fans should worry too much about recent results."
The other end obviously has its problems. Statistically speaking, Kepa Arrizabalaga has been terrible. His 4.1 goals conceded more than expected (per StatsBomb's post-shot xG model) is worsened only by poor Angus Gunn. Granted, Chelsea's defence isn't helping much. Though they've been a decent shot-suppressing unit, the model estimates the average chance Kepa faces has a 34% chance of going in. Only Southampton's Alex McCarthy is facing harder shots on average. Why the club are spending so much money on big name attacking talents and not on fixing the defensive problems is a mystery to me.
One to watch: Christian Pulisic. It's been stop-start for him at Stamford Bridge, and the pressure is on with Timo Werner and Hakim Ziyech coming, but he's been really good in the minutes he's played. 0.61 xG+xG assisted per 90 is excellent for a wide forward. There's no reason why he can't put a good run together and cement his position as an important starter for Lampard.
---
Everton
How were they doing before the crisis? Actually not bad.
Since Carlo Ancelotti took charge of Everton, the side have 18 points from 11 games. It's pretty good! The numbers have been reasonable, but they always are for Everton. Even when the side have looked in real trouble, the stats have been fine. Never as good as they should be considering the level of spending, but still, it's fine. Whatever. Can Everton be more than this? Perhaps. But they just sort of exist right now.
The Ancelotti project is not going to be defined by these nine games. I don't know why they've hired someone with his background for a long term rebuilding, but they have, and it's not going to matter what these results are in five years. I mentioned in the Burnley preview that there are plenty of bigger clubs out there that have no idea what they're about, and Everton pretty much define it. To become anything worthwhile, clear planning with the right signings as some of these failed names work their way off the books is needed. But I'm not expecting clear direction from Goodison Park any time soon.
One to watch: Dominic Calvert-Lewin. It's been obvious for a few years that he had something, but it never turned into all that much production. That's changed now. 0.58 xG per 90 is flat out top class forward territory. Breaking 20 goals this season isn't out of the question.
---
Liverpool
How were they doing before the crisis? Happy days.
Liverpool will win the Premier League. Liverpool have an almost obscene number of points. There are lots of uncertainties in the league, but this is what's most certain. Liverpool. Title. 19th. It's happening. We've known it for so long that it almost feels pointless mentioning it. The last nine games are a formality.
Look, if you don't like Liverpool, you can probably just not watch most of these games. Barring a bigger upset than Leicester's title win, it's going to be a coronation. Whether Liverpool are actually as good as the numbers is a long conversation, but the title is happening. Ryan O'Hanlon wrote a whole newsletter about just how good Liverpool are (you should subscribe if you haven't), so let's steal a snippet from Ryan:
"So, basically you're telling me that Liverpool have built a great team that controls nearly every game they're in, and their ability to execute on the margins -- and their opponents' inability to do the same -- has pushed them up toward a record number of points that will be hard to repeat next season?

Pretty much! It's just like every other team that sets a record, or even comes close to doing so. After all: If it were easy to repeat, it wouldn't be a record."
Liverpool are winning the league. Happy days.
One to watch: Naby Keïta. Please, God. This is it. He's had a proper rest for the first time in a million years. His numbers are silly. If he can recover his RB Leipzig era fitness, he's some midfielder. Please, God.
---
Newcastle
How were they doing before the crisis? Well the table says they're doing well.
There is nothing I understand less than how Newcastle have 35 points. Their xG difference per 90 is second worst in the league. They have almost no good players. The manager is Steve Bruce. It looks bad when you watch them. Their attackers have no idea what they're supposed to be doing. Joelinton is trying to be a target man for some reason. It's awful.
But here they are. I don't know how, or why, nor would I find the answer particularly interesting, but they're doing it. Newcastle could be a more interesting team than they are, if they found a way to use Joelinton as more of a false nine with Allan Saint-Maximin and Miguel Almirón making runs beyond him, but we don't live in that world. We live in Steve Bruce's world, where strikers are strikers and wingers are wingers. It'll keep on going until a certain human rights-abusing regime gets the green light to buy the club and then Newcastle will turn into something else. That's an awfully glum way to end these previews, but it's the way of the world.
One to watch: Saint-Maximin is just about the only fun thing about Newcastle, so watch him if you're watching Newcastle. Otherwise change the channel.