Discover more from Grace on Football
The Premier League and other football (soccer) nonsense.
Over 12,000 subscribers
Wait, Which Team Is the Third Best in England?
An investigation.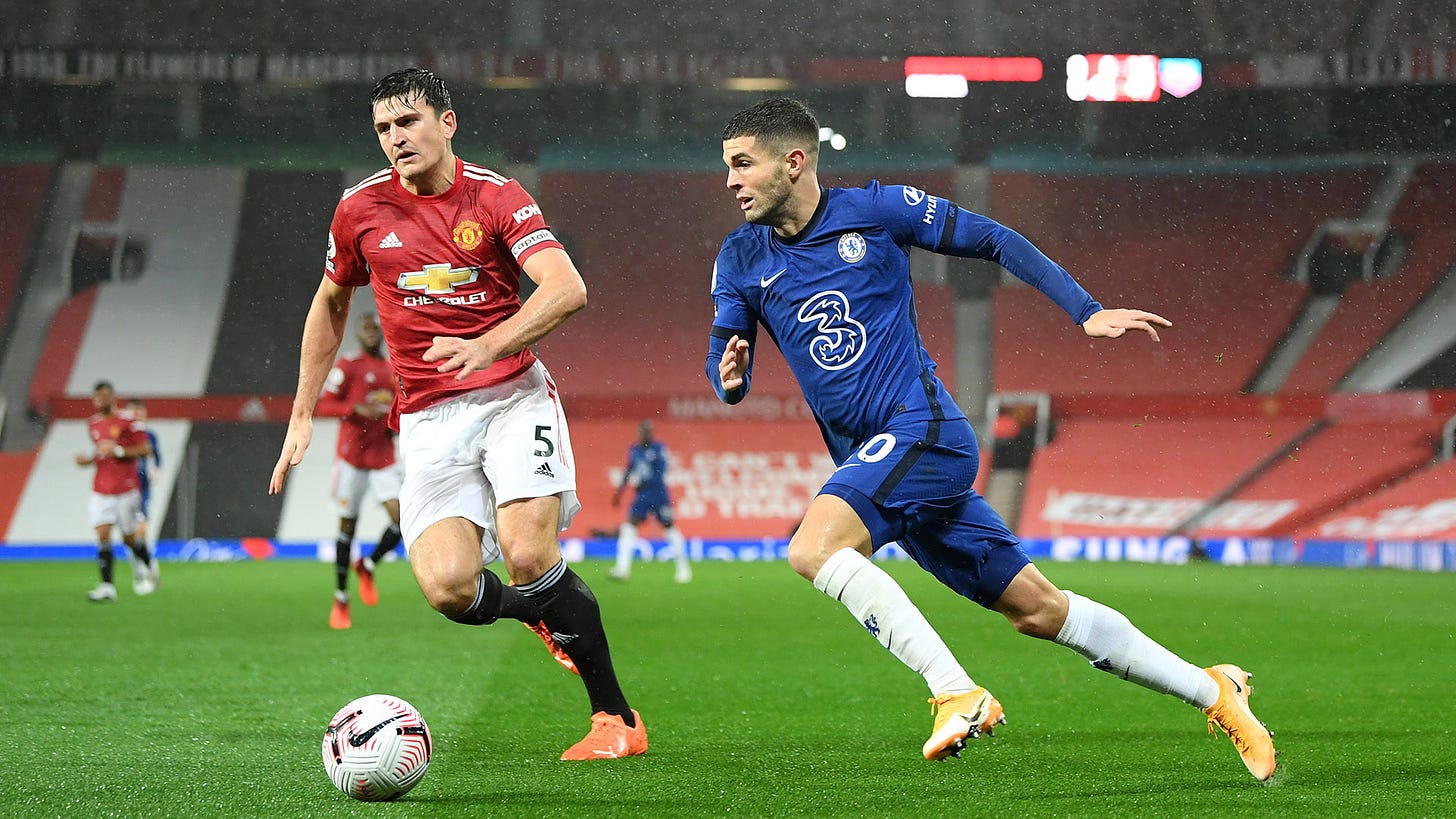 So the Premier League season has been completely ridiculous so far.
Is anyone actually good? At all? Maybe?
For the time being, in this wild ride, I'm saying Liverpool and Manchester City are innocent until proven guilty. Maybe that won't pan out, but it's what I'm going with right now.
As for everyone else? Well, we'll have to take a closer look. These are the teams that may or may not call themselves third best.
---
A note on stats: all numbers are from Football Reference with data provided by StatsBomb, except for PPDA which is from Understat.
---
Aston Villa
Wait, are Villa legit?
Four wins from their first five games, including a 7-2 victory over Liverpool that will live long in the memory, is pretty much as good as it's been for decades. And this is coming off the back of a very good end to last season after the restart. Something is happening here.
Dean Smith has always had a reputation for coaching teams with an exciting attack and flaky defence, but this is something else entirely. 1.21 xG created per game is nothing too exciting when we're at this level, but it's the 1.11 xG conceded that really pops. This is comparable to Liverpool or Leicester last season. They're interesting in a pressing context, being aggressive to win the ball back (fifth "highest" passes per defensive action this season) but not really doing so too high up the pitch (23% of pressures in the final third, around midtable). The talk is that things improved significantly when Craig Shakespeare joined the coaching staff. He was also an assistant for a certain other Premier League season. Whatever they're doing right now, it's working.
But let's not get carried away here. The numbers indicate a solid upper-midtable team. That would be a very good achievement, and probably the best Villa side since the Martin O'Neill years. But we're not, in all likelihood, talking about a Champions League contender here.
---
Leicester
Brendan Rodgers figures things out.
Losing Wilfred Ndidi to injury was always likely to sting. The defensive midfielder did so much cleanup work last year covering for the attacking exploits of James Maddison and Youri Tielemans pushing up to join the attack. It was a system built on the assumption that there would be protection when Leicester threw players forward, and now he's out for an extended period.
But if any manager would be able to improvise and find a solution to this, it's Rodgers. I think his career is a good case that sometimes managers should be more willing just to try different things, even if those approaches are a long way from their ideal. What Rodgers seems to have landed on this time is a 3-4-3/3-5-2 shape where Leicester sit very deep and use Jamie Vardy on the counter. It's a lot less fun to watch than last season, but it's working.
Their xG difference per game of +0.3 isn't too different to Villa, but I do think they're in a better position over the season. Once Ndidi returns from injury, they can start playing a more progressive brand of football again and start controlling games with the ball much more easily. You have to assume that clubs will regress to their talent level in the long term, and Leicester just have more talent than Villa.
---
Arsenal
Mikel Arteta's Arsenal are slooooooooooooooooooooooooooooooooooooow. But maybe that's fine.
As I wrote on the subscribers-only side this week (hey, you! Yes, you! Why don't you consider subscribing for just £5?), Arsenal are a weird blend of possession football Arteta got from Guardiola and La Masia, met with deep block defending that feels more like the football he played with David Moyes.
"Even when it doesn't work, it's very obvious what Arteta wants his team to do with the ball. He usually starts with a back three, but it often becomes a four as the left centre back pushes wide and the left wing back moves into more of a central midfield role. The passing patterns are sometimes a bit rough but it's very, very obvious that he's told his players exactly how they should be moving the ball from back to front. Whereas Guardiola often starts with a 4-3-3 shape and moves into a sort of 3-2-2-3, Arteta tends to do it the other way round. It's all very structured and adherent to the rules of positional play, looking to get superiority in the right areas and exploit the spaces on the pitch.

But when they don't have the ball, what do they do? Well it's not high pressing, I'll tell you that much.

Arsenal have allowed their opponents 18.4 passes in the opposing half before attempting to win the ball back this season (per Understat). This is the third most in the league and more comparable to West Brom, Newcastle and (yep!) West Ham than it is Man City or Liverpool. This isn't a measure of quality, but it's interesting. In terms of percentage of pressures that take place in the final third, Arsenal's 23% is better, but still only midtable (per Football Reference using data from StatsBomb). Arteta's players aren't passive without the ball in advanced areas, but they're not really winning the ball back, either."
Is it any good, though? I mean, it's ok. A negative xG difference is pretty rough and has been par since before Arteta arrived. Arsenal haven't been good for a long time at this point. Maybe Arteta has some edges with his deep block style to overperform xG, but only a little bit. Arsenal are going to need to take a lot more shots before they can seriously be considered in this category.
---
Manchester United
¯\_(ツ)_/¯
Ole Gunnar Solskjaer's Man Utd have not been good in the Premier League this season. At all. 15th in the table, negative goal difference, negative expected goal difference.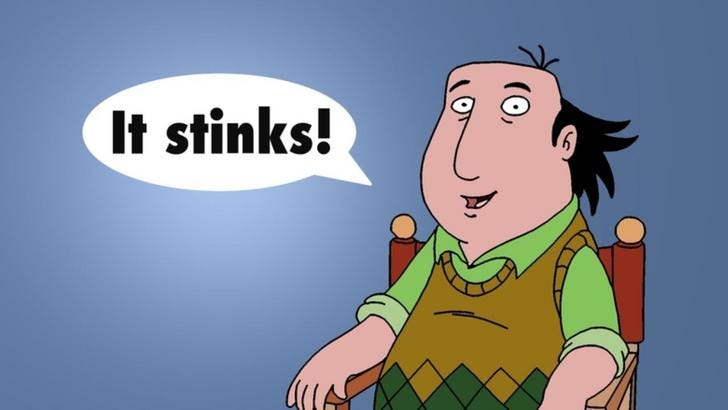 But in the Champions League? They have been very good indeed in the Champions League this season. xG dominant wins over Paris Saint-Germain and RB Leipzig is really as good as it gets. Is it just shit happens? Did their good games just happen to come in Europe? Should we average it out for a basically even xG difference? Or is something real happening?
United have played four games this season against "good" teams (the aforementioned European pair plus Tottenham and Chelsea). Against Spurs, they were playing the game pretty evenly until Anthony Martial gets himself sent off after half an hour with the team already a goal down. The response obviously wasn't very good after that, but they would've lost the game anyway at that stage, so I don't care too much. In the Chelsea game, they were solid enough that they could've nicked it. Against PSG and RB Leipzig, they played with less than 50% possession and were able to exploit their opponents on the counter. It's high variance, and it can go very wrong at times, but United are good at playing equal or superior opponents.
It's the games against Crystal Palace, Brighton and Newcastle that make me pause. Sometimes they can be comfortable in these situations, maybe because an opponent just does a poor job constricting the space. Sometimes United just win a penalty and then it's fine. Their go to penalty winning technique is for a dribbling player to invite contact, which is fine, but it's not like they've got more tricky wingers than everyone else in England. It won't last forever. What they really don't have is a consistent, structured way to break down these sides. Perhaps with the addition of Edinson Cavani they have a focal point to offer more variation in their play. That will help. But right now, they haven't shown all the right pieces.
---
Chelsea
Shouldn't they be better than this?
Chelsea are pretty nondescript in the numbers. They're kind of nondescript on the pitch. In truth, I haven't been entirely sure what Frank Lampard knows what he wants this team to be. I've thought a lot about Kenny Dalglish's return to Liverpool in comparison to this side. This is what Gary Neville said of them at the time:
"I think a bigger problem for Liverpool at the moment is an identity and a set style of play. I don't know how they're gonna play. When I think of the title winning teams, I know how they're going to play.

"With Liverpool, when I watch them, I don't know if [Jordan] Henderson's going to be on the right, I don't know if he's going to be on the left or the centre. I don't know if [Dirk] Kuyt's going to be right, centre, left. They change the team an awful lot. Do they play direct to [Andy] Carroll? Do they play short through to [Luis] Suarez and [Craig] Bellamy?

"It's about repetition in movements. I can't visualise Liverpool actually repeating patterns of play on a football pitch. You think of the Arsenal teams with Thierry Henry and Robert Pires running inside and Cole always going around the outside. I don't visualise anything like that with Liverpool. […] You get used to things, you get used to repeating things."
I don't know how Chelsea are going to play. This is in part about individuals. I don't know if Timo Werner is going to be playing wide or upfront. I don't know if Kai Havertz is going to be central or wide. They're bedding in a lot of new players, and Lampard's changing it every week. Look, he might just be trying to find the right team before he then sticks to it. This might really come together in the second half of the season. But right now, I just can't see what this team is supposed to look like.
---
Tottenham Hotspur
The Josaissance?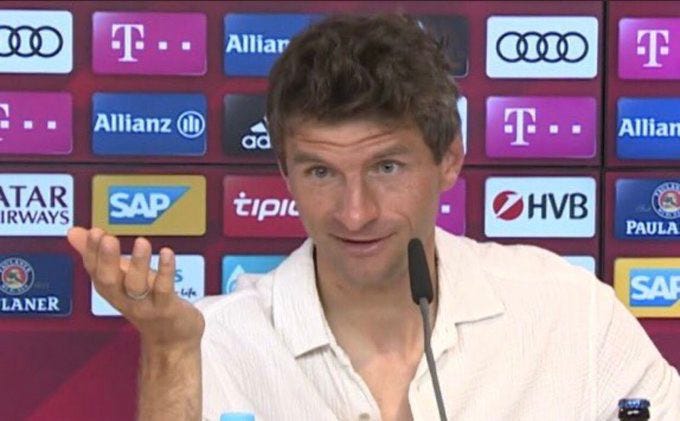 Spurs have been spectacular at times this season. Everyone already knows how thrilling the combination of Harry Kane and Son Heung-min has been, so you don't need me to repeat that. If Gareth Bale can get back to match fitness, we could be looking at a very exciting front three.
At least, very exciting when things are going their way. Tottenham have scored more than one goal in three Premier League games this season: the 5-2 win over Southampton, the 6-1 victory at Man Utd, and the 3-3 draw with West Ham.
Against Southampton, Spurs' first shot was taken by Son in the 47th minute. He scored it. Their second shot was taken by Son again straight after half-time. Scored.
Against Man Utd, Tanguy Ndombele got their first shot after four minutes. Scored. Son took the second three minutes later. Scored.
Against West Ham, Son took and scored the first shot after a minute. Kane took the second after eight minutes. Scored.
If I remember correctly, about one in every nine shots are scored (obviously shot quality plays a huge factor, but that's a separate discussion). So the odds of scoring your first two in a row are one in 81. (I think. I hope I've done the maths right there.) Son and Kane are legitimately very good finishers, but they're not going to do this every week. I do think Spurs now have potential ways to break down more sides, with aggressive use of wing backs and Kane dropping into space. But they haven't yet had a game where they've really effectively broken down a deep block. They're going to need to do it.
---
Everton
Well, looks like we're fresh out of teams here. So therefore the third best team is... WHAT?
I'm really not confident in this one.
I'm not saying Everton are the third best team in the Premier League because one of Tottenham, Chelsea, Man Utd or even Arsenal will surely fix their shit and work their way up the table. But which of these teams would I least want to face this weekend? It's Everton. Their xG difference per 90 is bettered only by Liverpool.
Defensively, individuals are a real concern. But the midfield is a lot more solid than it's been for a long time. A forward line of James Rodriguez' guile, Richarlison's runs in behind and Dominic Calvert-Lewin's poaching threat is really nicely balanced. They look like an actual football team, and that's more than I can say for most sides in the division. Eventually, the rest will catch up. But for now, that might be enough.